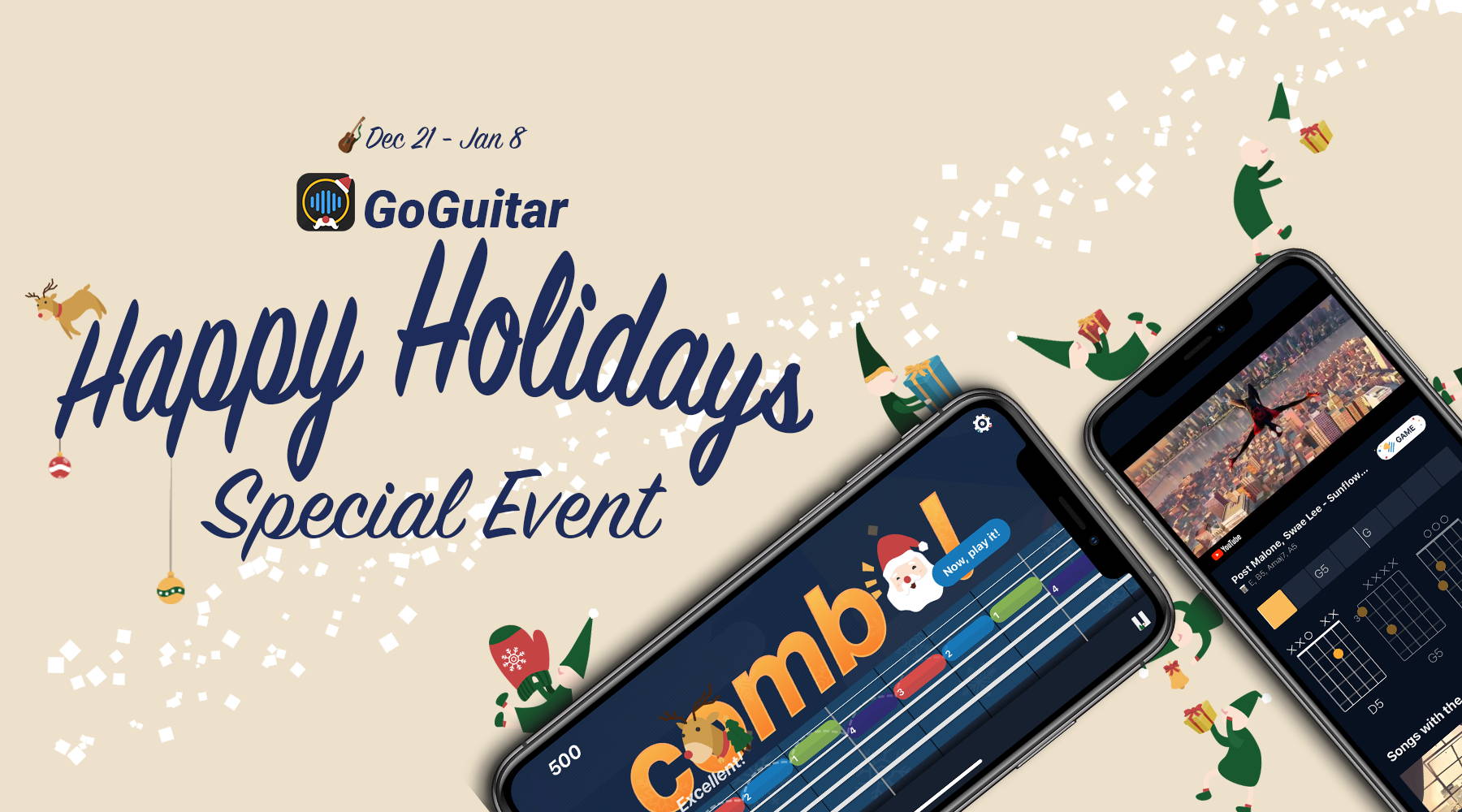 PLAY ANY SONGS
GoGuitar features a powerful algorithm that analyzes virtually any song in seconds and displays its chord progression on screen. The chords change in real-time as the song plays, it's easy to start learning any song you love right away.
EASY-TO-FOLLOW
LESSON PATH
From lessons for the absolute beginner to advanced skills training, GoGuitar provides an easy-to-follow, customizable and reliable Lesson Path for any guitarist at any level. Each Lesson Path includes a variety of top-quality video lessons and practice games unavailable in traditional guitar books.
GAMIFIED LEARNING EXPERIENCE
GoGuitar is the perfect tool for making your practice routine more interesting and effective.

GoGuitar features interactive exercises which respond to your playing, allowing you to build up and see your progress throughout your practice. The exercises cover a full range of skills: from the very basic such as chord transitions, to the advanced such as sweep-picking.

The pleasant backing tracks to each exercise engage you and keep you musically motivated.
THE SMARTEST
LEARNING TOOL
GoGuitar is built on machine-learning architecture. It's a learning tool that adapts to your needs, just as a good guitar teacher would. GoGuitar helps you search out the right skills you want to develop by recommending lessons and songs based on your skill level and musical interests.
GoGuitar
The perfect learning companion that lets you
practice smarter - not harder - and have fun doing it.
Free Download!