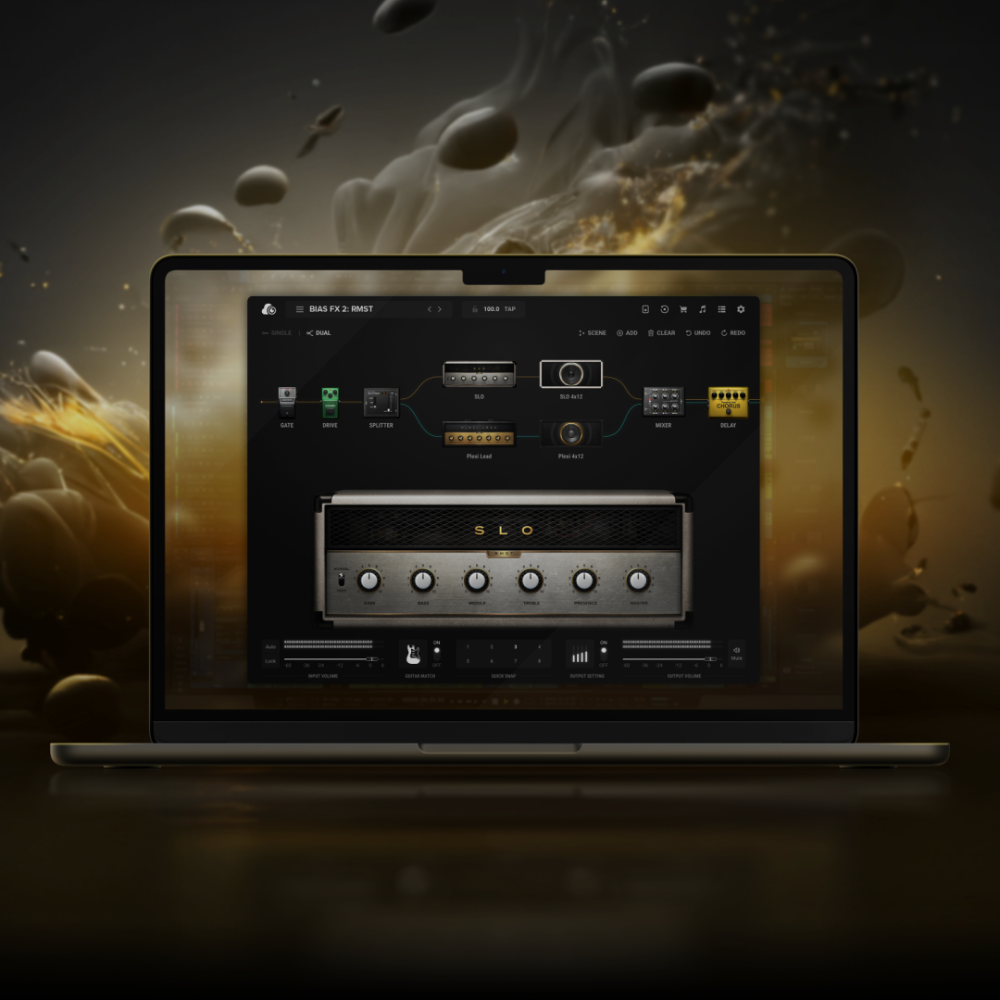 June 29, 2023By Joshua Fernandez 0 Comment
The latest BIAS FX 2 update introduces a remarkable improvement to 10 of the most popular amps. These amps, now part of the RMST series, have undergone a complete remastering process with an all-new DSP. This enhancement significantly enhances their sound accuracy and responsiveness, and if you're looking to achieve your dream tone, the RMST series amps are the perfect starting point. Here's a preview of how some of these amps included in the BIAS FX 2 update sound:
Blackface
Transport yourself back to the '60s with the unmistakable and iconic tone of the Blackface amp. Its clean and crisp cleans deliver a touch of distortion and overdrive as you turn up the volume. Whether you're aiming for timeless classics or exploring modern sounds, the Blackface is a versatile amp that suits a wide range of musical styles.
Plexi Lead
Looking for that legendary classic rock sound? Look no further than the Plexi Lead. This amp is your ticket to vintage blues and rock tones, offering smooth cleans that effortlessly transition into a growling overdrive. Whether you're chasing the riffs of the past or crafting your own iconic sound, the Plexi Lead is a reliable companion that delivers timeless tonal bliss.
British Rock
If you're yearning for the vintage "chimey" British tone that ruled the '70s, the British Rock amp is here to satisfy your cravings. With refined cleans and an absolutely devastating overdrive, this amp captures the essence of the era. It's the perfect gateway for those who want to venture into high gain territory without compromising on that signature British tone.
Paul Arch
Prepare to be blown away by the sheer power and aggression of the Paul Arch amp. This high gain beast is designed to deliver brutal overdrive that will make your riffs cut through any mix with precision. Its deep, detailed cleans add a layer of versatility, allowing you to explore the boundaries of heavy, chunky tone without sacrificing clarity.
AC Chime
Experience the well-rounded tone and unforgettable chime of the AC Chime amp. This amp offers a timeless sound that is sought after by guitarists across genres. From clean and "chimey" to a rich overdrive, the AC Chime is incredibly versatile and ready to tackle any genre you throw at it.