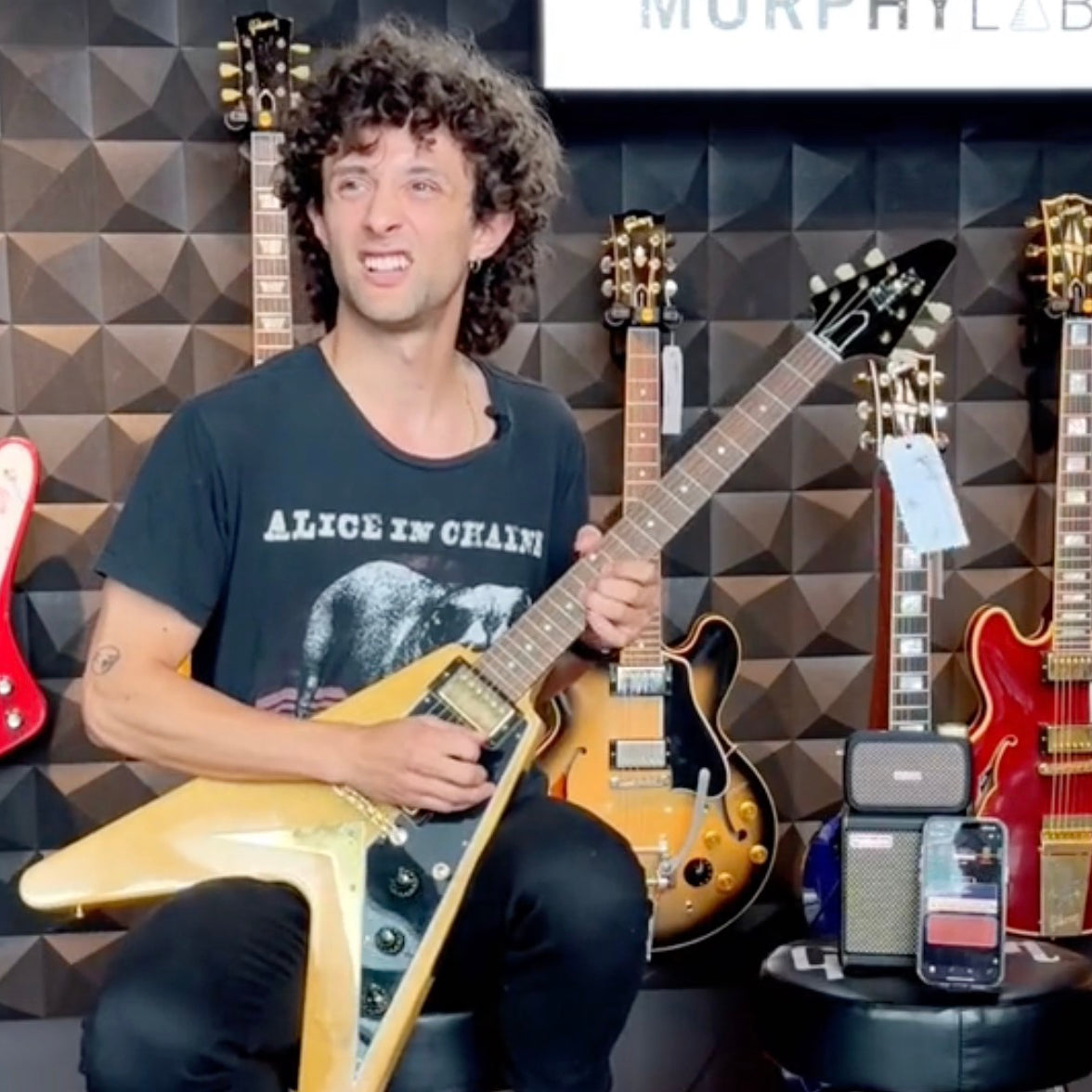 July 13, 2023By Joshua Fernandez 0 Comment
Dre DiMura had the unbelievable chance to visit the Gibson Garage, where he plugged in the five most iconic guitars in Gibson's history into Positive Grid's portable smart guitar amp, Spark MINI. We're talking about legendary guitars here – imagine the 1959 Gibson ES-335 or the 1960 Les Paul, and let's not forget the mythical 1958 Flying V that we can only dream of owning. Get ready to watch Dre in action as he shreds his way through Gibson's most famous guitars, using all the amazing gear packed into Spark MINI. Here's the big question: if you had the chance, which guitar would you take home at the end of the day? 
Our answer? All of them.