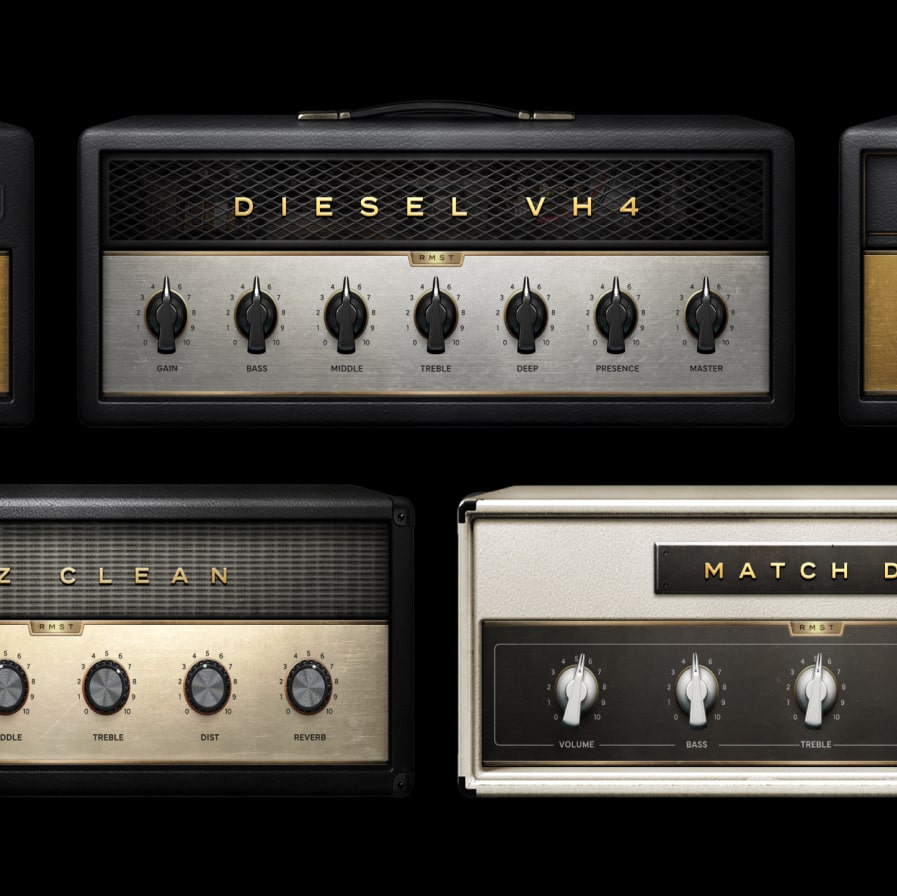 August 25, 2023By Joshua Fernandez 0 Comment
The latest BIAS FX 2 update unveils an expansion to the RMST series amp collection that was introduced in the last BIAS update. This time around, the focus is mainly on cleans, while also introducing a sprinkle of crunch and high-gain goodness. Crafted with an all-new, dynamically detailed DSP engine, these brand new amps have been fine-tuned to provide enhanced accuracy in both dynamics and tone. Let's give each amp a listen!
Jazz Clean
Plug into the Jazz Clean amp – the epitome of pristine clean tones that defined the sound of the '70s. This amp sounds great for any genre from jazz to hard rock.
Match DC
Get a taste of classic British clean tone with the Match DC amp. A touch of bite and a lush low-end define its shimmering cleans, while its clarity remains as you explore varying volume levels.
British Breaker
For the aficionados of blues and rock, the British Breaker amp is what you're looking for. Its deep, bassy resonance and silky smooth cleans will bring out your guitar's true tone. 
British Lead 800
The British Lead 800 is the quintessential rock 'n' roll amp. Defined by an impressive dynamic range and an upper midrange boost, this amp sounds great when chugging out power chords and blazing through solos.
Diesel VH4
Attention high-gain junkies – the Diesel VH4 is the perfect amp for anyone looking to add some dirt to their tone. This amp features ferocious lows and searing highs while preserving clarity throughout its tone spectrum.